Privacy Policy
23 May 2018
01 Nov 2019
13 Jul 2020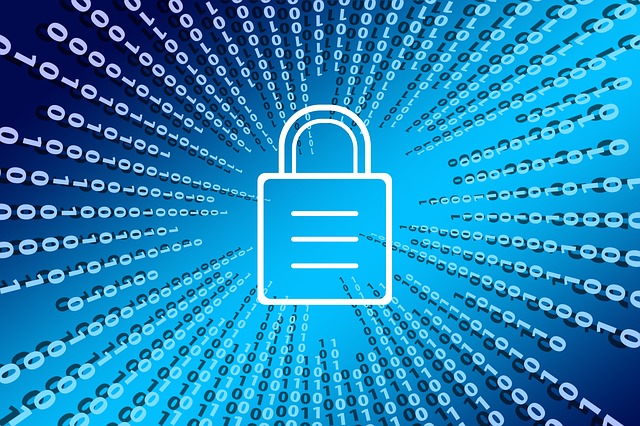 Who we are
Our website address is: https://discoverygrid.net Discovery Grid is a 3D virtual world (also known as a grid) using the OpenSim operating system. The grid is part of the larger collection of other independent grids (also known as the hypergrid metaverse) using the same or similar opensim platform. For purposes of the document, customer or client will be referred to as "avatar", "you" or "your" unless otherwise directed. The pronouns "we", "our" or "us" refer to Discovery Grid.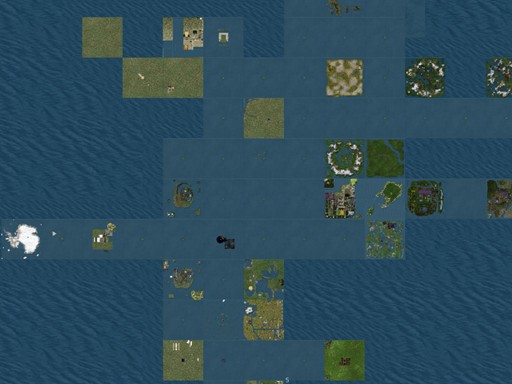 What personal data we collect and why we collect it
When you create an avatar account
When you create an avatar account with Discovery Grid, you will be required to enter a real email address that can be used to contact you in the event of a breach of data or other issue within the grid that may affect your privacy. This email address will need to be verified by us before you will be allowed to access the grid.
You will also be required to create an Avatar name that is NOT the same as your real name. This avatar name will be how you are recognized within the grid. This is not considered personally identifiable information and is required for the business of running the grid.
Lastly you will be required to select the country you are primarily residing in. Again, this is not personally identifiable information but is necessary for business purposes.
As a matter of course, your IP address will be registered when you create an account but the information from this will never be used beyond communicating between you and us in the normal course of your visits to the grid, unless a serious breakdown between yourself, others, and us requires we ban your avatar, by using your IP addresses to do so.
From time to time an email will be sent to your email address requiring you to revalidate your account with Discovery Grid. This is necessary to meet the business requirement of being able to contact you should a breach in security or other privacy issues occur. Until you validate this email your account will be locked, but once validated you will have normal access to your account again.
When you purchase a region (also known as a sim)
In order to purchase a region you will need to provide the following details in the secure purchasing environment:
Your avatar name
Your real life name
Your real address
Your email (which must match your avatar's registered email)
These details are required as part of normal business operations. These details are passed to PayPal via encrypted connections and fall under PayPal's privacy policy. This information is kept in a secure location and is only available to senior management of Discovery Grid.
Cookies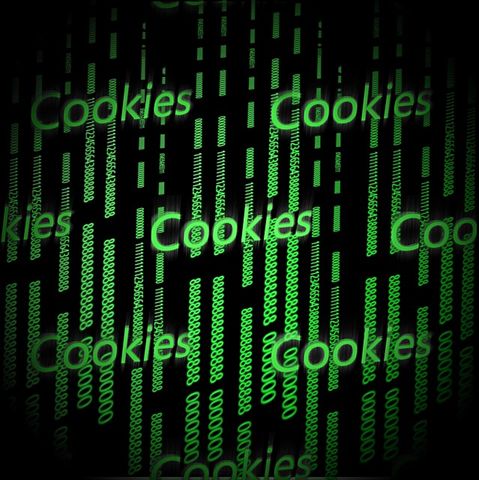 The Discovery Grid website uses session cookies to help manage logins to the website. Cookies are tiny bits of code stored on a user's computer and are standard practice for most websites. The cookies used by this website are solely used to maintain a secure login connection. Local storage is used to hold the background color and other personal WEB site adornment data.
If you prefer you can adjust your browser settings to disable the use of cookies. These settings are usually found in your browser's preferences; however, disabling cookies means you will not be able to log into your WEB account.
Embedded content from and links to other websites
Some references on this site may link to external content or include external embedded content (e.g. videos, images, articles, etc.). Embedded content from other websites behaves in the exact same way as if the visitor has visited the other website. These websites may collect data about you, use cookies, embed additional third-party tracking, and monitor your interaction with that embedded content, including tracing your interaction with the embedded content if you have an account and are logged in to that website. NOTE: Discovery Grid cannot control the collection activities of other WEB sites.
Who does Discovery Grid interact with and what access do they have to your data?
PayPal: The only business that we directly share some of your data with is PayPal, and that is done by you giving us permission to make payment via the PayPal portal.
WHMCS software: The support software currently used by Discovery Grid is securely hosted on the Discovery Grid servers and is only available to senior managers of the grid.
SoYouStart: hosts the servers for Discovery Grid. Soyoustart is a subsidiary company of OVH.co.uk who have confirmed to us they comply with the EU GDPR requirements.
GoDaddy: Hosts the domain name for the grid and has no access to personal data of the avatars in the grid.
Podex: Provides virtual currency services within the grid. The information you pass to Podex is a business requirement for Podex to collect, but is not part of the Discovery Grid purview. Podex has confirmed to us that they are EU-GDPR compliant.
Gloebit: Provides an alternative virtual currency within the grid. The information you pass to Gloebit is a business requirement they collect, but is not part of the Discovery Grid purview. Gloebit has confirmed to us that they are EU-GDPR compliant.
Hypergrid visitors: The data that is transferred, when an avatar from another grid uses the Hypergrid feature to visit Discovery Grid, is ephemeral and transactional. A temporary UUID is created for your avatar that does not allow for personal real life tracking information to be retained or used by the grid in any way. The contents of the remote inventory folders are transferred temporarily. Once you leave Discovery Grid and your visit ends, this temporary data is deleted.
How long do we retain your data
While you have an active avatar account within Discovery Grid, your data will be maintained in a secure data repository. For legal and business needs, logs of various activities will be created. These logs are needed for legal, business, diagnostic, and/or data recovery purposes. The logs are stored in a secure repository. Logs are rotated (daily generations recorded) and maintained for approximately 90 days before they are erased. Certain logs may be retained for a longer period if legal or critical business needs arise. Databases are maintained to track the virtual resources avatars create as well as the placement of those resources in regions (virtual data spaces). The backups of these databases are rotated and retained for approximately 90 days before they are erased. Some backups may be retained for longer periods if legal or critical business needs arise.
What rights you have over your data
You are able to delete your avatar account at any time. You do this by logging into the Discovery Grid WEB site then clicking on the "Delete Account" button. The consequences of this action are permanent and will result in full removal of your personal and avatar details. The only items that will remain are objects you have traded with or given to others in any way. They are retained because you created durable usage licenses with others (as you agreed to in the Terms of Service). Your avatar name is retained as creator of those items to maintain proof of provenance. Deletion of your personal data does not include any data we are obliged to keep for administrative, legal, or security purposes.
Permissions
As agreed to in the Terms of Service, we have your permission to distribute aka show your content to other users.
When using the Discovery Grid website, you may give consent to or withdraw consent for the following options:
Send Avatar IM to Email: When ticked, when you are offline you will receive as emails any messages individual avatars sent to you.
Group IM to Email: When ticked, when you are offline you will receive as emails any group notices or messages that you have allowed to be sent to you.
Online Visible: When ticked, other avatars will be able to see if you are present within the grid.
Email Marketing: When ticked, you might receive advertising, marketing feedback requests or information.
Each option can be either ticked (to allow) or not ticked (to disallow), the choice is entirely up to the individual avatar.
What data breach procedures we have in place
Discovery Grid website is hosted by SoYouStart and OVH, covered under their security policy. They maintain appropriate firewalls with their hosting services. We are notified of any data breaches that occur, and Discovery Grid will notify avatars of the data breach within 72 hours using the avatar's email address. The Discovery Grid servers are configured and monitored to standard data protection policies. We use ImmuniWEB to periodically analyze our services for vulnerabilities, and to address them promptly.
What third parties we receive data from?
No one.
What automated decision making and/or profiling we do with user data?
Automation software may perform quality of service profiling to improve your experience with the grid:
If you are subscribed to (own) a region, we may monitor the server resources consumed by your region to determine if it should be relocated to another server to improve its performance or lessen the impact to other regions in a server.
Automation may monitor the aggregate data packets that traverse between our servers and your 3D virtual world viewer to determine if network congestion is occuring. Network bandwidth adjustments may be performed to improve your experience or you may be contacted to alert you of problems with your internet connection.
Non-identifying aggregate counting of avatars and other metrics in the grid, or counts of avatars in regions takes place.